Dhareeba Registration – Tax Card
Dhareeba Registration

Dhareeba Registration Services in Qatar: Simplifying Tax Compliance
At Antonio Ghaleb and Partner CPA (HLB AG), we specialize in Dhareeba registration services, offering a seamless solution to ensure your compliance with Qatar's tax regulations. With our expertise and comprehensive support, we make the registration process smooth, efficient, and stress-free for businesses operating in Qatar.
About Dhareeba Registration And Tax Card
The Dhareeba system stands as an online tax payment platform, uniting various government taxes that Qatari taxpayers are obligated to pay. It was thoughtfully designed to provide effortless tax payment for all taxpayers in Qatar. Our company excels in assisting you through the Dhareeba system's registration process, a necessity for any business established in Qatar.
It's imperative to initiate and finalize this process within 60 days of commercial registration. Upon successful registration, the tax card will be automatically issued through the Dhareeba system.
Your Trusted Dhareeba Registration Partner
Beyond registration, our clients receive a Dhareeba-generated tax card. Our experts continue assisting through the Dhareeba tax portal, ensuring smooth tax management. We specialize in tailored Dhareeba registration services, meeting your unique needs (one shop GTA tax platform)
Partner with us for Dhareeba Registration Services
Antonio Ghaleb and Partner CPA (HLB AG) is your reliable Dhareeba registration choice in Qatar. Our excellence and client-centric approach make us the preferred option for dependable tax registration solutions.
By choosing us, you can expect:
Expertise: Our professionals possess in-depth knowledge of Qatar's tax regulations and Dhareeba system, guiding you accurately.
Timeliness: We ensure timely Dhareeba registration, respecting deadlines and compliance.
Confidentiality: Your business data is treated with the utmost confidentiality.
Our Dhareeba Registration Services:
Efficient Process: We guide you step-by-step, ensuring timely and accurate registration.
Expert Guidance: Our team stays updated with the latest tax regulations.
Seamless Integration: We facilitate smooth business integration with the Dhareeba tax portal.
Comprehensive Tax Compliance: We assist with tax returns, declarations, and compliance with Qatari Income Tax Law (24) of 2018, its Executive Regulation and relevant amendments.
Our competitive rates ensure quality Dhareeba registration services. Optimize Qatar tax compliance with Antonio Ghaleb and Partner CPA (HLB AG). Contact us now for streamlined Dhareeba registration services.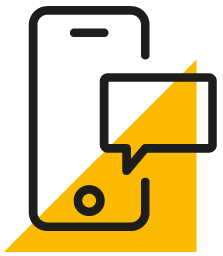 Get in touch
Whatever your question our global team will point you in the right direction