In-Country Value (ICV) Certification Program
We are thrilled to announce that we have joined the ICV certifiers panel, and we have been appointed as an accredited ICV certifier who can issue ICV certification. We are now an integral part of the National In-Country Value (ICV) Program, launched by Qatar Energy, to realize Qatar Vision 2030 and create new opportunities in the energy sector. Our Antonio Ghaleb and Partner CPA's team can help you with your ICV certification process; read below to learn more.
The ICV policy encourages investments in local suppliers, job creation for locals (citizens and residents), and technology transfer. Companies calculate their ICV score based on local contributions, influencing their treatment in government contracts and market expansion.
Qatar Energy integrates ICV to promote local industries, nurture the private sector, and ensure the active participation of Qatari nationals and residents in the nation's economic growth.
Overview of Tawteen Vision and ICV
This program aims to boost the private sector, foster employment for Qatari nationals and residents, and create opportunities that enhance their skills and contribute to sustainable economic development.
ICV plays a vital role in government procurement within the Qatar Tawteen program. It encourages companies to increase economic contributions, source locally, and hire Qatari nationals and residents. Committed companies receive preferential treatment in tender government processes.
The primary objectives of ICV are:
Diversification of GDP: Encouraging greater utilization of domestically sourced goods and services to promote economic diversification.
Strategic Localization: Focusing on the localization of critical value chain components for specific business categories.
Key Aspects of ICV Certification
ICV certification relies on the most recent audited financial statements of the entities.

Newly established companies lacking audited financial statements may consider management accounts (9 months minimum and 15 months maximum) or audited financial statements for up to 18 months for ICV calculations.

Approval from Tawteen uis required for certain qualified opinions in the audit report.

The ICV certificate remains valid for 12 months from the issuance date of the last audited financial statements.

The ICV certification process will be conducted in accordance with the International Standard on Related Services (ISRS) 4400, 'Engagements to Perform Agreed Upon Procedures Regarding Financial Information'

ICV Scores are determined using a predefined methodology that assesses the economic value added within the country, considering factors such as:
- Maximizing sustainable in-country value creation, including the cost of local tangible goods, materials, services, and manpower compensation.
- Upgrading and developing local talent and suppliers, including the cost of local training for Qatari citizens and residents and supplier training and certification programs.
- In-country private investment, encompassing investments in fixed assets and depreciation and amortization of company assets in Qatar.
How Can We Assist?
Antonio Ghaleb and Partner CPA is empaneled as one of the ICV certifiers, empowered to conduct ICV certification under the Tawteen program and issue ICV Certificates. Beyond certification, we collaborate with clients to comprehend their specific requirements, assist in ICV calculations, and provide recommendations for enhancing their business and operational practices.
FAQs about the Tawteen ICV Program
What's the Significance of the ICV Program for Suppliers?
The ICV program promotes supplier growth and encourages their contribution to Qatar's sustainable Energy sector.


Can Suppliers Choose Their Certifiers?
Suppliers can select a Certifier from QatarEnergy's approved list of ICV Certifiers.


What's the Relationship Between Certifiers and Auditors?
Certifiers are audited by Tawteen-designated firms, ensuring fairness in the certification process.


How Does ICV Impact Entities with Multiple Legal Entities?
Each entity within an organization must have its own ICV score for bidding, separate from the parent company.


How Is Data Confidentiality Ensured with ICV Certifiers?
ICV Certifiers, being financial auditing firms, adhere to strict ethical and data security standards.


How Will ICV Affect Supplier Bids?
ICV is a factor in bid evaluation, offering premiums for higher ICV bids with competitive pricing.


Do Higher ICV Scores Guarantee Bids?
While a high ICV score is advantageous, technical competence and competitive pricing also play vital roles in securing bids; the highest ICV score alone does not guarantee success.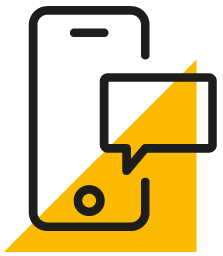 Get in touch
Whatever your question our global team will point you in the right direction