Get tax consulting in Qatar by our expert team to help you plan, and strategize your operations, ensuring compliance with local tax laws and optimizing your financial performance.
Tax Strategy and Planning
Leverage strategic tax planning services to legally minimize the impact of taxes on your business transactions. We provide practical solutions to meet your specific tax requirements.
Mitigating Tax Impact
We assist clients in legally mitigating the impact of taxes on their business operations, guiding you through the complexities of Qatar's tax system.
In-Depth Knowledge
With extensive experience in Qatar's tax landscape, our team is well-equipped to help you navigate the intricate market requirements.
Enhanced Tax Solutions:
Our firm provides specialised business tax consulting services to further support you in developing and implementing strategic tax solutions.
Tailored Tax Strategies:
Our dedicated team creates tailored tax strategies specific to your business.
Navigating the Complexities:
Our experts guide you through the intricacies of Qatar's tax system.
Market-Driven Expertise:
Our profound understanding of Qatar's tax landscape makes us your trusted partner in meeting the demands of this sophisticated market.
Over 17 Years of Experience in Tax Consulting
Our tax consulting services are aimed at helping you achieve optimal tax efficiency while minimizing the impact on your business operations. Contact us today at HLB AG or Antonio Ghaleb and Partner CPA, to benefit from our expertise and embark on the path to financial success.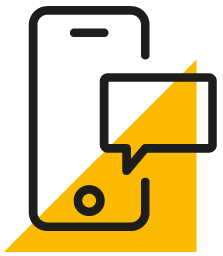 Get in touch
Whatever your question our global team will point you in the right direction